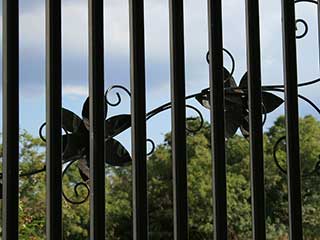 Are you afraid of getting stuck in or outside your gate? If that is the case, then you better give Gate Repair Allen a call and get your gate inspected as soon as possible. With several years of experience in the field, our trained professionals have all the tools necessary to address your concerns about a residential gate malfunction.
Range of Services at Gate Repair Allen
At Gate Repair Allen, we take great pride in the fact that our skilled technicians have the ability to provide our clients with a wide range of gate repair services which prove to be crucial in restoring the function of the gate. The following are brief descriptions of what we have on offer:
Repairing Gate Openers

The gate opener is an indispensable component of any electrical residential gate. As is the case with most electrical systems, the gate opener is prone to malfunctioning. If you notice any defects in the movement of your swinging or sliding gate, give us a call and we will send our technicians to conduct a thorough inspection and repair.

Re-Aligning the Gate

Re-aligning the gate can sometimes be the most effective way of troubleshooting its problems. The re-alignment of a gate should always be conducted by trained professionals, which is why you should count on our team of experts to provide you with this service in the most efficient manner possible.

Repairing the Intercom System

If you can't use the intercom system at your gate properly, you have a real security problem on your hands. Fortunately, our professionals can fix this problem on short notice. Gate Repair Allen provides same day emergency service to clients who are in desperate need of getting their intercom system up and running within a few hours.

Installing New Gates

If you have grown tired of your old residential gate, then you could consider opting for a change. Our collection of brand new gates includes wrought iron, wood iron and custom made products that will definitely pique your interest and get you excited about a spectacular new replacement.

Replacing Hinges

Instead of replacing the entire gate for no reason, you could choose to replace certain important components. For instance, our professionals can replace the hinges, reattach the hinges or work on the welding of the hinges so that your gate functions as smoothly as it did when you first installed it.
Are You Ready To Have Your Gate Repaired by the Very Best?
Our company prioritizes its clients above anything else. Hence, our goal is to provide you with the most exclusive service at an affordable price that you can be comfortable with.
Call us today to receive the most professional repair service in Texas.