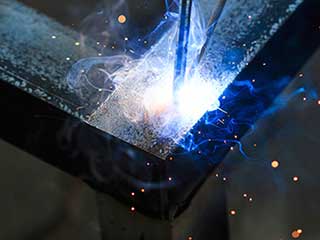 Have your gate repaired by a professional technician when your hinges, motor or intercom system fails. Call one of our team members for more information today.
Gate Repair Services
Few things in life cause more inconvenience than a broken driveway gate. When they fail, these magnificent contraptions can no longer provide your family with the protection and convenience that they require. There are plenty of reasons why gates may suffer damages, but only one reliable way to have them restored, and that is by calling for assistance from a gate repair technician in your area.
Restoring Your Gate
Electric driveway gates and their many components are subject to damages from a number of sources. Consistently damp weather can encourage the spread of rust. Components' contact with electrified metals may result in galvanic corrosion. Minor accidents could bend the tracks, snap the hinges or destroy the gate itself. With so many things working against the condition of your gates, it is a good idea to have the details of a trusted gate repair technician close at hand.
Gate Repair for Hinges and Tracks
The hinges and tracks of your gate are responsible for supporting it correctly, ensuring that it can be operated seamlessly, and leverage it so that it is always properly aligned. Unfortunately, these components have a lifespan which can be easily affected. When rust, corrosion or old age have left your tracks or hinges ineffective, it could lead to a complete failure, misalignments or its poor performance. So be sure to have your tracks and hinge welding repaired at the first sign of trouble.
Fixing the Gate Motor
Your gate's motor is responsible for providing it with power so that it can be automated with ease. While these components are exceptionally tough, they can face damages from accidents as well as wear and tear. When this happens, you may find yourself having to operate your gate manually while having your security compromised. So when this happens, be sure to have your gate repaired by having the motor replaced.
If your gate at home or business is in need of repairs, be sure to pick the right team for the job.
Contact one of our technicians at Gate Repair Allen for more information on our services.
We also offer:

Residential Gate Openers

Gate Exit Sensor Installation

Program Doorking Intercom

Swing Gate Safety Loops Sensors